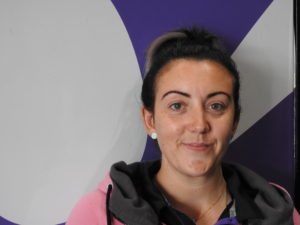 Amy Townsend
How long have you lived in Forbes and what do you like about living here? I have lived in Forbes for 3 and a half years. I like that everyone here is so community minded and friendly. I have only lived here for a short time but I really do feel like a local.
Where do you work and what do you enjoy most about your work? I am the manager of Anytime Fitness and I love the fact that every single day I get to help people accomplish their goals.
What do you do to unwind after work and on weekends? After work I like to have a nice dinner with my boyfriend, and on weekends I love to play football.
What are you really good at? I am really good at organising, which I put into practise in not only my work but the Forbes Magpies as the club secretary.
If you could have a super power, what would it be? It would be to have super speed.
What is your pet hate? Where do I start?
What was your best holiday ever? We went on a family holiday to Darwin, to visit my cousin who was there for his first army posting.