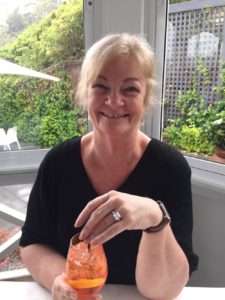 Debbie Prior
How long have you lived in Forbes and what do you like about living here? I have lived in the Forbes area all my life. I grew up on a farm near Payton's Bridge and moved to town in the late 1990's. I love living in a small country town as you develop strong and long lasting friendships.
Where do you work and what do you enjoy about your work? I have been working at Flannery's Pharmacy for 20 years in various roles. I really love the variety of my role, the people I work with and of course Flannery's customers.
What do you do to unwind after work or on weekends? I usually go for a walk around the lake very early in the morning. On weekends I like to spend time with friends, reading, watching movies, sampling some Rosé and doing housework!
What are you really good at? Touch typing, general knowledge and arguing.
If you could have a super power, what would it be? Mind reading… although, I might not like what I hear.
What is your pet hate? People who don't know the facts before they write mindless blogs or Facebook posts… and people who agree with them.
Tell us about your best holiday ever. Going to Europe with some friends and family and driving a boat up the Canal Du Midi in France. Can't wait to go back!