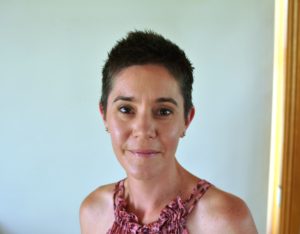 Carmen Spry
How long have you lived in Forbes and what do you like about living here? I have lived in Forbes for 15 years and I love the community spirit that exists. There are plenty of creative souls here as well, you can always find something new to do.
Where do you work and what do you enjoy about your work? I teach Year 1 at St Laurence's Primary School. I work with an incredible team and every day with the kids is different, challenging and rewarding all at once.
What do you do to unwind after work or on weekends? I'm a complete homebody, and love to read, read some more and drink tea. I soak up my family on the weekends, as the weeks are so busy.
What are you really good at? I'm an exceptional plant-killer. Anyone who knows me, knows I do not have a green thumb at all. Though I do keep trying.
If you could have a super power, what would it be? Definitely teleportation. I wouldn't mind a weekend in Tuscany or Morocco and being back in time for dinner on Sunday.
What is your pet hate? The sound of someone eating. Especially ice.
Tell us about your best holiday ever. A trip to Fiji a couple of years ago with our kids was amazing. It was a real experience for us all to visit a primary school there, and have lunch with a local family in their home. It helped us to appreciate what we have and what we take for granted every day.