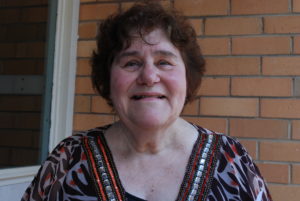 Dianne Decker
How long have you lived in Forbes? I have lived in Forbes for all of the 70 years of my life. Forbes has always been my home and home is where the heart is. I am comfortable and I like what I have been able to do here over the years. I still plan to do more!
Where do you work and what do you enjoy about your work? I worked the last 22 years for OCTEC Disability Services but after major surgeries have now been pensioned off. I loved every bit of my work helping people with disabilities get into open employment. The very best welfare work anyone can do is to help someone to get and keep a job.
What do you do to unwind after work or on weekends? Who unwinds? I love to read, write, go to church and talk with my family.
What are you really good at? I am a very good organiser and advocate.
If you could have a super power, what would it be? I would rid the world of corruption and give our leaders some courage to look after people.
What is your pet hate? People who are weak and who tell lies.
Tell us about your best holiday ever. Holidays to South Africa, Europe and Ireland were all very special. Also the Ghan, Indian Pacific and Tasmania.