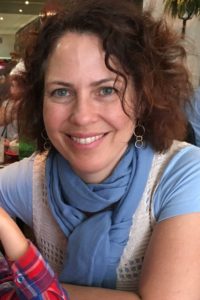 Fiona Blyth
How long have you lived in Forbes and what do you like about living here? I have lived in Forbes for about four years. I love the generous community spirit in Forbes.
Where do you work and what do you enjoy about your work? I work as a Human Resources Adviser at CentaCare. I like to help people find a vocation… it's better to love what you do!
What do you do to unwind after work or on weekends? I love good sci-fi, getting out into the garden or dinner with good friends.
What are you really good at? I'm really good at talking… haha!
If you could have a super power, what would it be? My super power would be breathing under water. Being able to walk around the ocean floor would be cool!
What is your pet hate? Insincerity.
Tell us about your best holiday ever. Always the next one that I am planning… I love travelling anywhere.