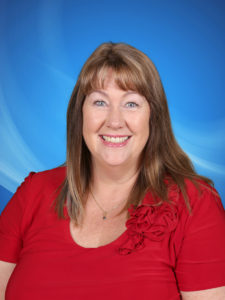 Michele Herbert-Morley
How long have you lived in Forbes and what do you like about living here? I have lived in Forbes since I was four years old. I love country life and the supportive community in which we reside.
Where do you work and what do you enjoy about your work? I have worked at Forbes North Public School since 1995 but have been teaching for over 31 years. At the moment I am Relieving Principal which I love. I enjoy connecting with my students and wider community. I am also a Councillor on Forbes Shire Council which is both challenging and rewarding.
What do you do to unwind after work or on weekends? I enjoy waterskiing, gardening, playing golf, watching movies and most importantly spending time with family.
What are you really good at? I am really good at saying "yes". I often agree to help in a lot of areas when I am time poor but always get the job completed.
If you could have a super power, what would it be? My super power would be to communicate with family who have passed away. There are so many questions I wished I had asked.
What is your pet hate? I dislike people who yell at children.
Tell us about your best holiday ever. The best holiday I had was a family trip to New Zealand with my blended family and meeting family we hadn't met.