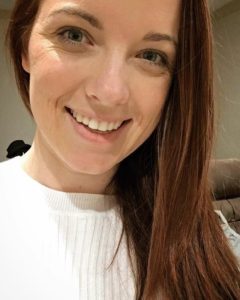 Shannen Toole
How long have you lived in Forbes and what do you like about living here? I was born and raised here in Forbes. What I love about living here is the community. They never cease to amaze me with how well we all come together if ever there is a crisis or issue that needs to be resolved.
Where do you work and what do you enjoy about your work? I work at McGroder's Solicitors as a receptionist. I love how every day is completely different. I'm constantly learning new things about the job and it's always a challenge!
What do you do to unwind after work or on weekends? I like to unwind with a book, movie, going outdoors and going for a walk with my dogs. Also I enjoy spending time with family or if all else fails, sleep is always a good option.
What are you really good at? I'm really good at writing stories. I may be bias, but I think they are great and my goal is to get one of my stories published.
If you could have a super power, what would it be? I would love to be able to shapeshift into any animal, extinct or living.
What is your pet hate? Animal cruelty. I am a huge animal lover, so when I see animals getting mistreated or in pain, I want to help them out.
Tell us about your best holiday ever. I went to a country music festival called CMC Rocks QLD up near Ipswich and went to Surfers Paradise for two weeks. Best holiday I've had so far! I met a lot of new friends at CMC, went to majority of the theme parks as well as Outback Spectacular. It was fantastic!