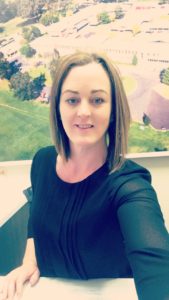 Tiff Nicholson
How long have you lived in Forbes and what do you like about living here? I have lived in Forbes for just over 20 years. I like living in Forbes as it's such a pretty town with a great community.
Where do you work and what do you enjoy about your work? I work at Red Bend Catholic College. I can honestly say that I love my job!
What do you do to unwind after work or on weekends? Unwind! What is that?
What are you really good at? Mmm, where to start! Maybe the question should be, "What am I not good at?" – cooking dinner, ask Hallie!
If you could have a super power, what would it be? To be invisible (only for a few hours a day)!
What is your pet hate? People that drive under the speed limit on a morning when I'm trying to get to work!
Tell us about your best holiday ever. My best holiday would have to be the Gold Coast.