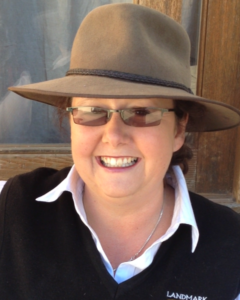 Ainslie Toole
How long have you lived in Forbes and what do you like about living here? I have lived in the Forbes district for most of my life. I love the lake, the river and the people. I love that you can walk down the street and feel part of the community.
Where do you work and what do you enjoy about your work? I work at Landmark Harcourts selling farms. I have been doing this for almost 20 years. I really enjoy the excitement of selling properties.
What do you do to unwind after work or on weekends? I go Dragon boating – training and competing in some regattas. I spend most weekends at kids sport and enjoy catching up with friends, family and travel.
What are you really good at? At rolling my sleeves up and giving a hand.
If you could have a super power, what would it be? To have the ability to make people tell the truth. It would be really entertaining.
What is your pet hate? That fit healthy people are unemployed. I would love to
have the ability to fix that.
Tell us about your best holiday ever. I had two and a half years on a working holiday in England. I travelled through Europe through to the Arctic in my 20's.