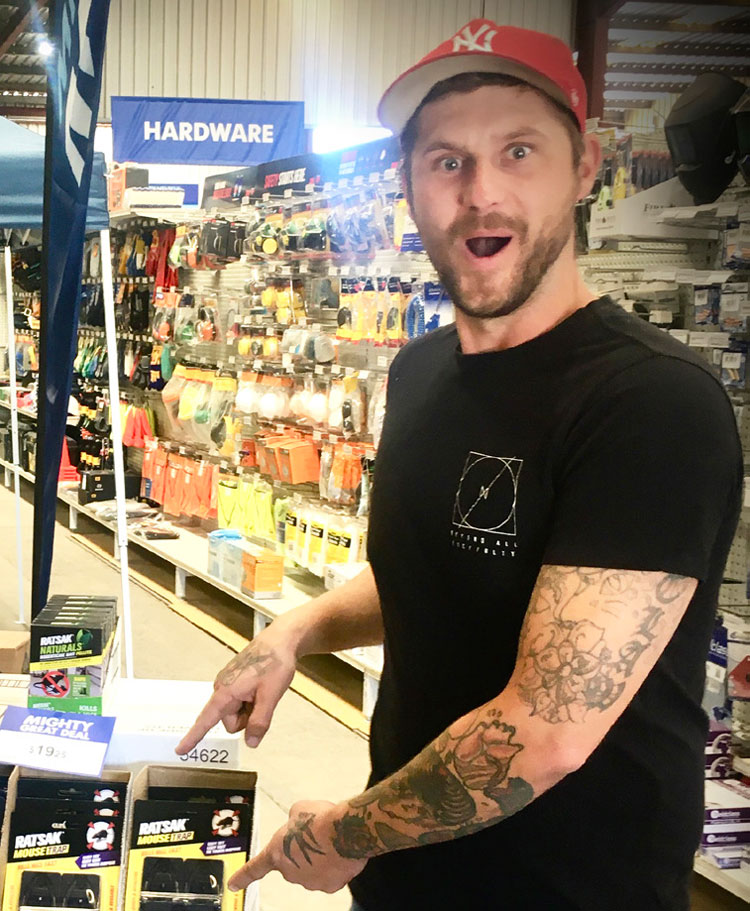 How long have you or did you live in Forbes? I was born here and lived in Forbes the first 17 years of my life.
What do you do for a living? Supervisor for a waste management company when I am not organising festivals.
What makes you laugh the most? Having a good time with mates.
If money were no object what would you do with your time? Go on a bender like Gavin and Brenda!
Describe your dream holiday? June long weekend at the Bedgerabong Racecourse!
Best advice? If you want something said get a man, if you want something done get a woman.
If you could live in any time or place, when or where would it be? 1970s Australia.
If you could have dinner with any three people past or present who would they be? Jim Morrison, Bear Grylls and Paul Hogan.
If you could have a superpower what would it be? Aside from selling 1,000 tickets I'd want two livers.
What is your pet hate? An empty fridge.