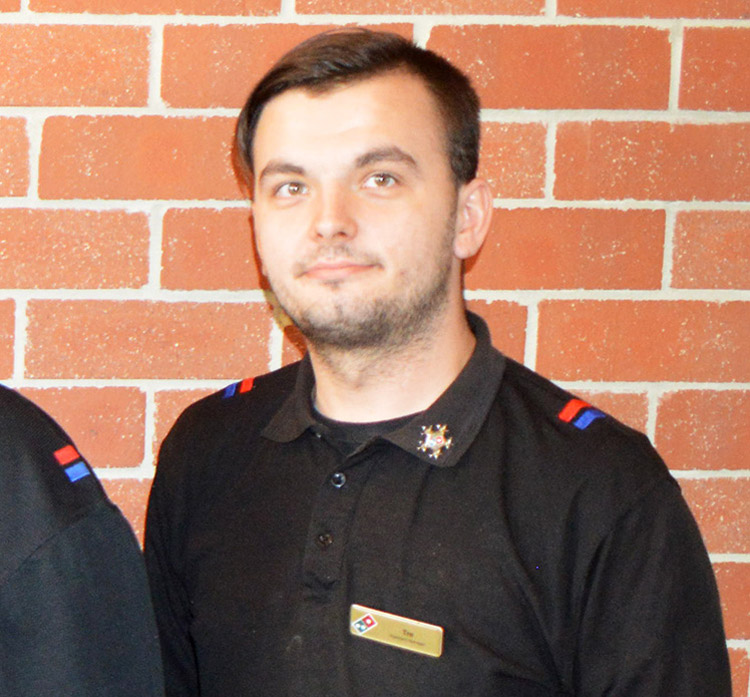 How long have you lived in Forbes? I don't actually live in Forbes, I'm currently living in Peak Hill NSW and travel to Forbes five days a week to work and back. I'm looking to move to Forbes but having big difficultly finding a rental property for myself and my family.
What was your first job and what do you do now? My First job was KFC Hume Highway Liverpool NSW, but now I am newly promoted to Marketing Manager of Domino's Forbes.
What makes you laugh the most? At work, our pizza rushes can be very difficult and very hard at some period of time's but myself and my team are always laughing and always having fun. My juniors at the store are a great bunch.
If money were no object what would you do with your time? Travel the world and check out other Domino's stores and learn different and better operational ways to improve our four stores in Central West owned by William Cody.
Describe your dream holiday? Travel with my family around Australia and having no access to phones.
What's your favourite childhood memory? Getting my first motorbike on my 18th birthday, a Kawasakii Ninja 300 2015 Black Model from my harded earned savings.
If you could live in any time or place, where would it be and when? I don't know to be honest.
If you could share a meal with three people past or present who would it be? My pop who passed away on 4 August 2012, my dad who I haven't been able to see for a very long time and CEO of Domino's Australia.
If you could have one superpower what would it be? Slow down time.
What is your pet hate? I don't have a pet hate.