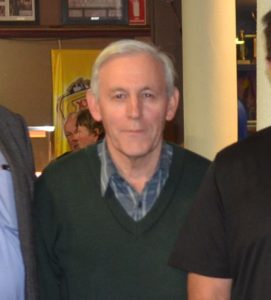 Steve Grallelis
How long have you lived in Forbes and what do you like about living here? We came here five and a half years ago to be closer to family. The people are welcoming, and it has been easy to get involved in community groups.
Where do you work and what do you enjoy most about your work? I work with Forestry Corporation NSW, based at Forbes. I enjoy the staff, the variety, and the chance to see the countryside as I travel around.
What do you do to unwind after work and on weekends? I'm a golf tragic, and spend a lot of time at the golf course. I also have a large, neglected garden in which I spend time in the afternoons.
What are you really good at? Finding humour in most situations. Laughter can dispel tension in difficult moments, and then we can look for resolutions.
If you could have a super power, what would it be? To wave a wand and immediately undo the harsh words, accidents, and so on, that can change lives in a moment.
What is your pet hate? My wife says there are many. Perhaps it's people who dither about what they say. Just say it and get on with it.