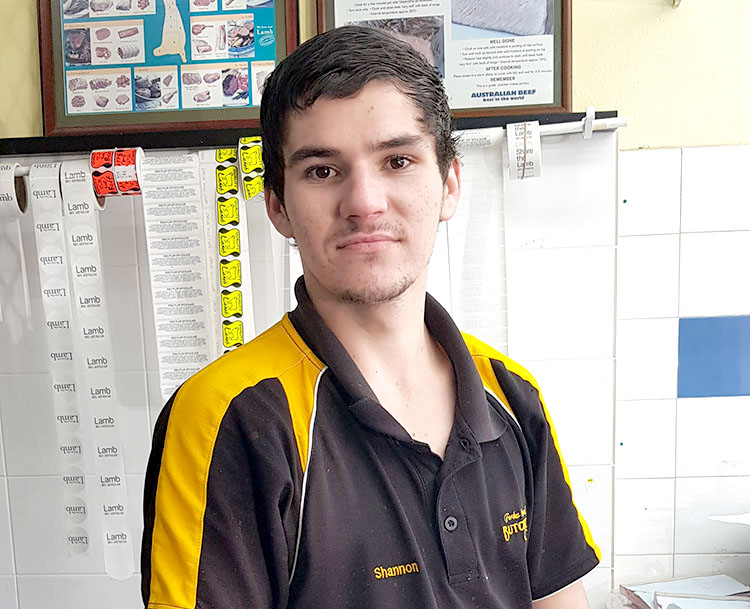 How long have you lived in or around Forbes and what do you like about living here? All my life, and I like that my family and my girlfriend are here.
What was your first job? I worked at Forbes Pizza House, just rolling dough.
What makes you laugh the most? Billy Spence and Dean Besham, who I work with.
If money were no object, what would you do with your time? I'd still work every day at the Butcher's.
Describe your dream holiday? Japan, to see Tokyo.
What is a favourite childhood memory of yours? Getting up to mischief with my friends.
If you could live in any time or place, where and when would that be? Right here and right now.
If you could share a meal with any three people, past or present, who would they be? My Pop, my Nan and my girlfriend.
If you could have a superpower, what would it be? To be able to click my fingers and be wherever I thought about being.
What is your pet hate? Untidiness.