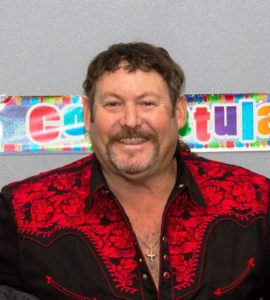 How long have you lived in Forbes and what do you like about living here? I have been living in Forbes for seven years now. I'm not a city person and have always been a country boy.
Where do you work and what do you enjoy about your work? Since retiring I have been involved in the Forbes Country Music Club of which I am the current club president. I really enjoy playing music in bands.
What do you do to unwind after work or on weekends? I love playing guitar and listening to music on weekends.
What are you really good at? I'm a good guitarist and singer.
If you could have a super power, what would it be? If I had a super power, I would get rid of bad people and keep good people.
What is your pet hate? My pet hate would have to be liars and deceitful people.
Tell us about your best holiday ever. My best holiday has to be diving in the Maldives for sunken wrecks.