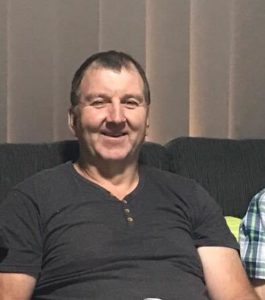 How long have you lived in Forbes and what do you like about living here? I have lived in Forbes my whole life. I like the fact that I can walk around town and say hello and have a friendly conversation with everyone.
Where do you work and what do you enjoy about your work? I own and operate Cahill's Footwear and have done so for the past 33 years along with my father Harry. I am very lucky to have great staff and enjoy being able to serve, meet and greet many friendly people each day.
What do you do to unwind after work or on weekends? I enjoy spending time with my partner Rachel and our children and grandchildren. Also, I'm told I am the worst golfer in Forbes but that is where you will find me every Saturday after work with my mates and a few beers.
What are you really good at? Tying up shoelaces.
If you could have a super power, what would it be? The power to heal.
What is your pet hate? Watching St George Dragons lose. Thankfully, that doesn't happen often.
Tell us about your best holiday ever. Taking a cruise in the beautiful sunshine up to Port Douglas, white water rafting at Cairns and daring to take a dip in croc waters. Also, love the Gold Coast and theme parks with the kids.