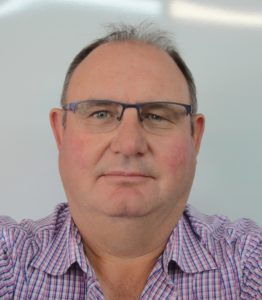 How long have you lived in Forbes and what do you like about living here? I have lived in Forbes since January 1999… so almost 20 years.
Where do you work and what do you enjoy about your work? I am the Managing Director of my own business, Highlands Design, which has been operating for 24 years. I enjoy seeing my building designs become a reality.
What do you do to unwind after work or on weekends? I enjoy cooking for and entertaining friends and family. I also enjoy golf.
What are you really good at? In reference to cooking, I am told I do really good desserts.
If you could have a super power, what would it be? If I could have a super power, I would like to be able to fly.
What is your pet hate? My pet hate is litter. It is not hard to keep your rubbish with you until you can find a bin.
Tell us about your best holiday ever. My best holiday was taking my wife, Jenny, to France and Italy for her 50th birthday.