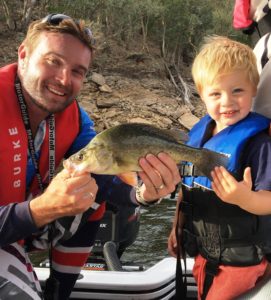 How long have you lived in Forbes and what do you like most about living here? I have lived in Forbes for 16 years. I love the community spirit, the way people are always pulling together to support a great cause or help someone in need.
Where do you work or what do you do currently and what do you enjoy about it? I have worked at Forbes High School in the PDHPE department since I moved to Forbes. I love seeing students set goals and then working towards achieving them.
What is your favourite thing to do when you have free time? I love to go fishing, play sport or head out on any adventures with my family.
What makes you proud? I'm really proud of my family. My wife raises our three kids whilst running her own business ventures. My kids look after each other and all have big hearts and personalities.
If you could be an animal which one would you choose and why? A Wedgetailed eagle. They're intelligent, powerful and majestic.
What is your all-time favourite movie, song and/or book, and why? My favourite movie would have to be Rocky. It's the ultimate story of an underdog who became a champion.
Tell us about your best holiday. Culburra Beach in 2018 with my family and my father- in-law.
What is on your bucket list? I'd love to visit Kakadu and Arnhem Land whilst on a caravan trip round Australia with my family.