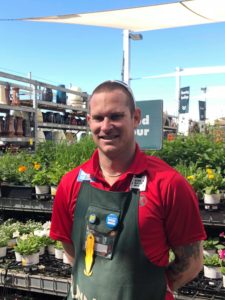 How long have you lived in Forbes and what do you like about living here? I have lived in Forbes for five years. I like the laid back lifestyle.
Where do you work and what do you enjoy about your work? I work at Bunnings. I enjoy the fun we have with our team.
What do you do to unwind after work or on weekends? I play Xbox to unwind and enjoy fishing.
What are you really good at? I am really good at problem solving.
If you could have a super power, what would it be? My super power would be predicting the future.
What is your pet hate? That would have to be people answering a question with a question.
Tell us about your best holiday ever. Cruising the Whitsundays. It is an absolutely gorgeous part of Australia.