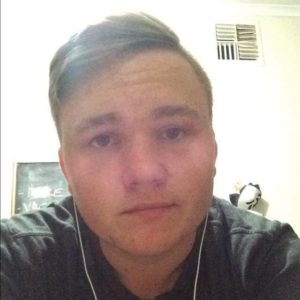 How long have you lived in Forbes and what do you like about living here? I've been living in Forbes my whole life. I like living here because the people are easy to get on with and polite.
Where do you work and what do you enjoy about your work? I work at Loomzy's Fish 'N' Fix. I enjoy seeing different people that come in to say g'day.
What do you do to unwind after work or on weekends? I watch telly, fish and hang out with my mates.
What are you really good at? I play badminton… I'm pretty good at that.
If you could have a super power, what would it be? If I could have a super power, I'd choose super speed.
What is your pet hate? My pet hate is people who chew with their mouth open.
Tell us about your best holiday ever. My best holiday… I don't go on holiday!