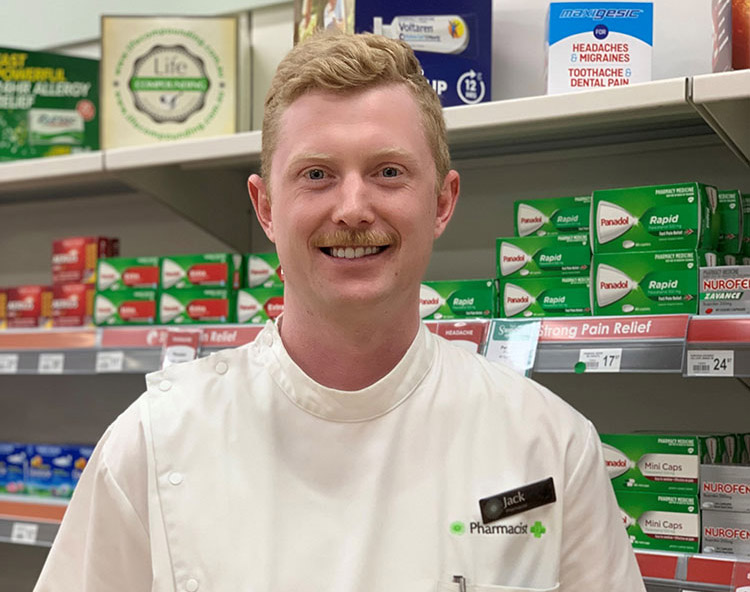 How long have you lived in or around Forbes and what do you like about living here? I have been living and working in Forbes for three years now. I love Forbes for how friendly and welcoming everyone has been.
Where do you work and what do you enjoy most about your work? I am currently the Pharmacist in charge at Life Pharmacy next to Bernardi's. I have been here for five months and previous to that I was working at Flannery's Pharmacy. I enjoy the positive and professional culture the two pharmacies exhibit and the focus on improving the Forbes community's health outcomes.
What do you do to unwind after work on weekends? I enjoy a few beers with my twin brother Tom from Orange, he's always a laugh! And I also enjoy spending time with my family from Batemans Bay and Nyngan.
If you could have a superpower what would it be and why? To cure cancer, it has such a devastating effect on our community, working in health I see the burden and impact this causes our patients, families and friends.
Tell us about your best holiday ever? In January this year I went to Whistler with my girlfriend Britt and her family. The snow was fantastic, and it was enjoyable to see some of Canada – and to get away from Forbes' heat.
What makes your day? When patients come in and give feedback on the treatment we have recommended to them. Most of the time it's positive so we have helped their health outcomes. Other times it wasn't so successful so we try another treatment option. Also, I love a joke of the day so if anyone is willing to share, come on in!
Tell us an interesting fact about yourself? I have my pilot's license and love to go flying. I've been flying since I was 15, before I could legally drive.