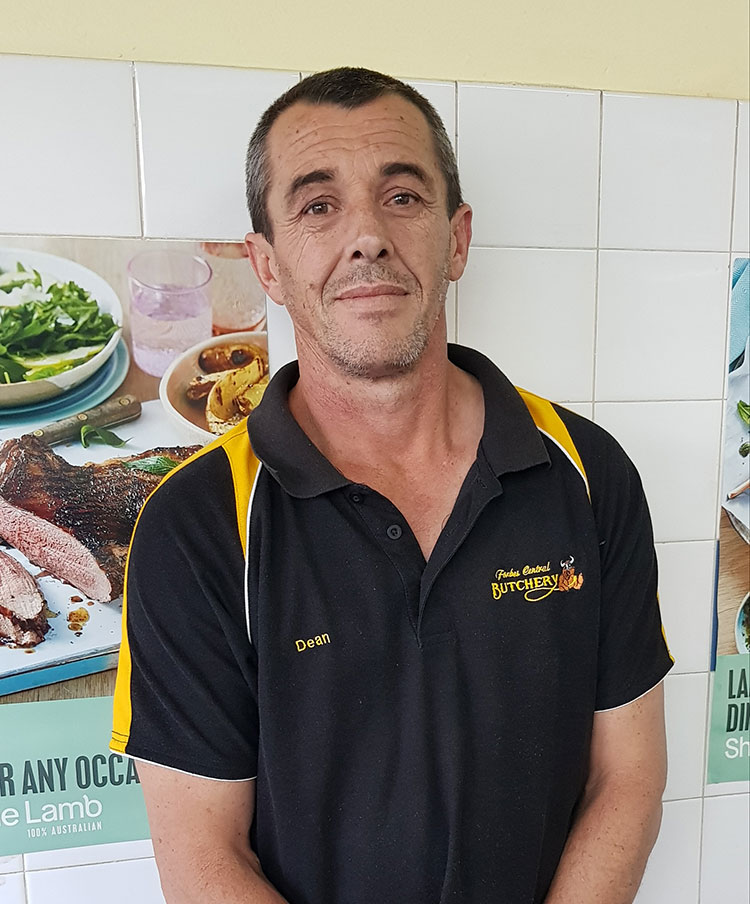 How long have you lived in or around Forbes and what do you like about living here? I've been here for five years next month; I like that Forbes is a quiet little town with friendly people.
What was your first job? Butcher, I've been a butcher for most of my life.
What makes you laugh the most? Oh gee, hearing a good joke, or a dirty joke.
If money were no object, what would you do with your time? I think I'd party hard.
Describe your dream holiday? Sitting back on the beach in Hawaii, drinking out of a coconut with an umbrella in it and wearing a pair of Manly footie shorts.
What is a favourite childhood memory of yours? Meeting the Manly football team after they won the grand final in 1987.
If you could live in any time or place, where and when would that be? I'd probably go back to Broken Hill in the 1970's and early 80's. I did my schooling out there and it's a good place. I'd also go to Wilcannia where my Pop had a property and I'd swim in the (Darwin) river.
If you could share a meal with any three people, past or present, who would they be? My dad, my uncle and my nan, they've all passed, and I miss them.