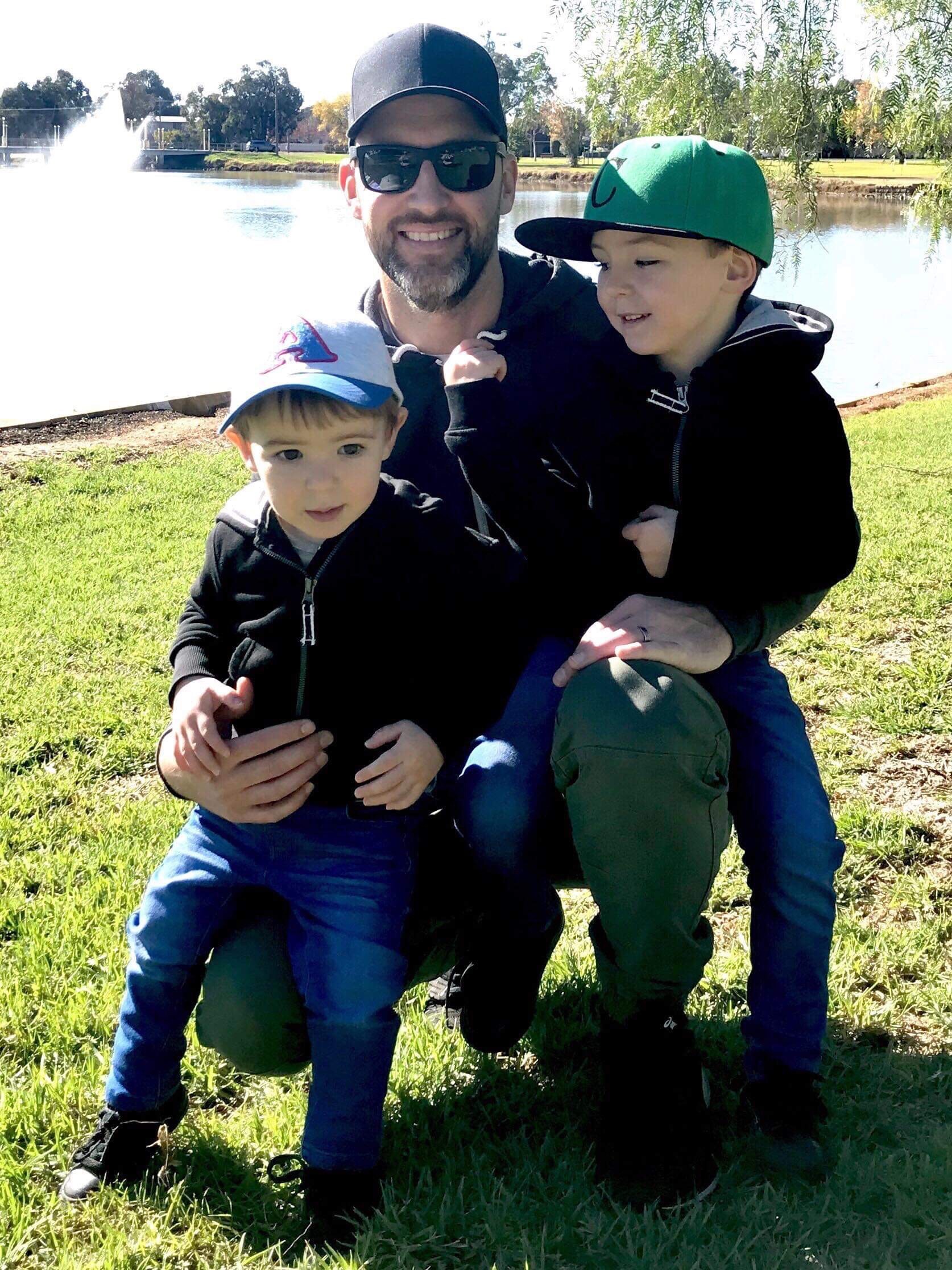 How long have you lived in or around Forbes and what do you like about living here? I moved here about 13 years ago. I lived here for a couple of years before spending some time in Sydney and then Canberra. I came back to Forbes in 2016.
Where do you work and what do you enjoy most about your work? I am part of the IT team at the Catholic Education Office. It's a great place to work. There's a lot of variety in what we do which I like. It's a relatively new field of work for me and it's certainly challenging. Occasionally you might have to pretend a little to know what you're talking about.
What do you do to unwind after work or on weekends? There's not much unwinding happening at the moment. My four and two-year-old aren't really interested in it. If I can get one TV show in each night I'm happy.
What are you really good at? Some say I'm an okay guitarist.
What is your pet hate? Our pet. Well, her behaviour anyway. We have a labradoodle. She chews everything. I had about eight pairs of thongs and I'm down to zero.
If you could have a super power what would it be and why? I wouldn't mind having a photographic memory. That way I might have a shot at winning the occasional argument. I'm often hearing the words "I told you this already".
Tell us about your best holiday ever? I'd have to say my first road trip to Byron Bay while I was at Uni. A friend and I went up there for the Splendour in the Grass music festival. We did a lot of surfing back then (it was actually bodyboarding but surfing sounds better). There wasn't much trip planning (we had no accommodation or even tickets), but we survived the week and had a great time.
What makes your day? Seeing my boys sleeping soundly in their beds each night. It makes all the craziness and chaos that led up to it totally worth it.