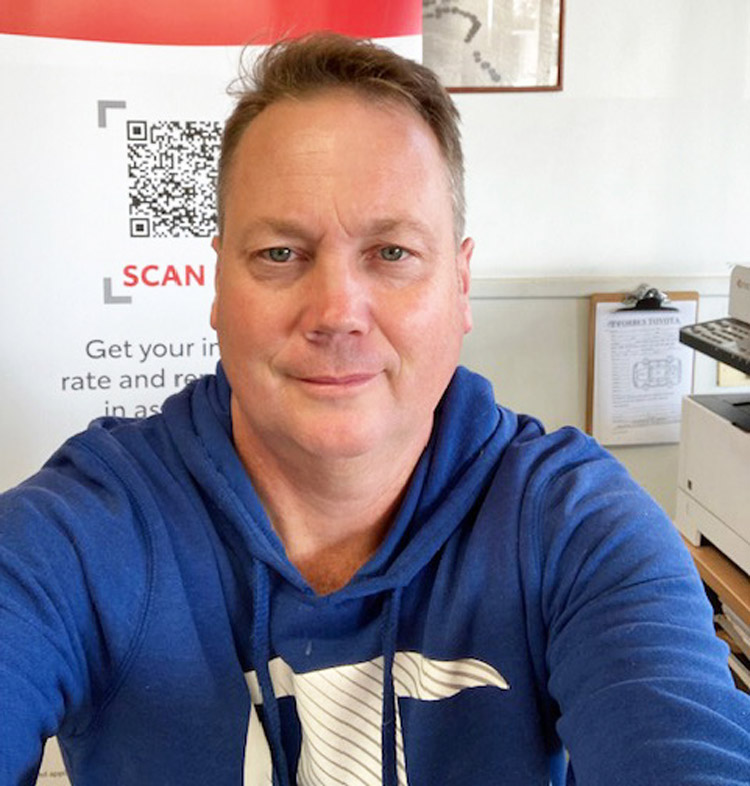 How long have you lived around Forbes and what do you like about living here? I've lived in Forbes for 41 years. I love the people, the lifestyle, its community spirit. 
Where do you work and what do you enjoy most about where you work? I work at Forbes Toyota in as a Sales Consultant and a Business Manager for Toyota Finance.I enjoy working with our customers and assisting them in choosing the right vehicle for them.
What do you do to unwind on weekends? Spend time with my family, watch sports and play golf.
What are you really good at? Connecting with people.
What makes you laugh the most? Shannon Crowley, hands down the funniest human I know!!
What's on your bucket list? To go to the US Masters Golf Tournament at Augusta.
Tell us an interesting fact about yourself? I won my first cricket premiership in 1989….my last in 2019 with my son Angus.
If money was no object, what would you do with your time? Play more golf and go to more music concerts.
What was your first job? I worked at Paddison & Company as an office clerk with Robyn Moore and Fred Bartlett.