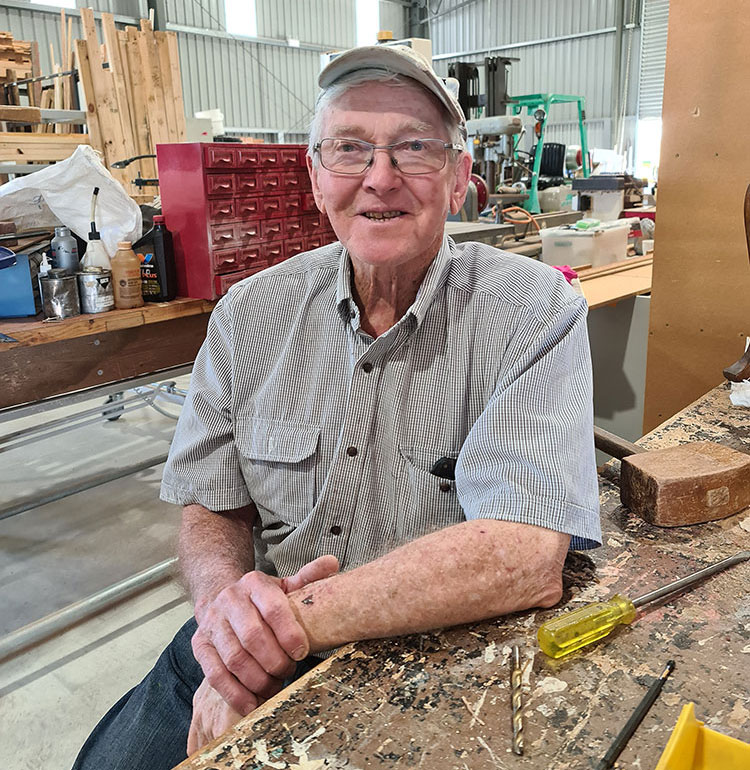 How long have you lived in or around Forbes and what do you like about living here? Well, I tell everybody I went to school here last century, but I have been here for five years, I'm only a blow in.
What was your first job? I was a farmer born and bred, I left school and that's what I did.
What makes you laugh the most? A good yarn.
If money were no object, what would you do with your time? I'm pretty well enjoying what I'm doing at the moment and as long as my health hangs out I don't wish to travel or anything like that, I've been there and done that at 82 years of age and 60 years married.
Describe your dream holiday? I would like to spend a couple of months in the Kimberley.
What is a favourite childhood memory of yours? I can remember tearing down the backyard one day on the dinky and the front wheel collapsed.
If you could live in any time or place, where and when would that be? Oh, this'll do, I'm pretty happy here.
If you could share a meal with any three people, past or present, who would they be? My family.
If you could have a superpower, what would it be? I'd stop all the wars, I'm pretty full on about that.
What is your pet hate? Sweet potato!