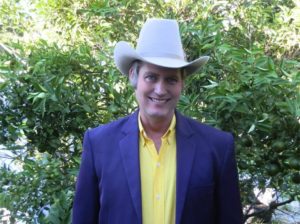 Kerry Stevenson
How long have you lived in Forbes and what do you like about living here? I have lived in Forbes for 30 years. It's a friendly town in beautiful surroundings. I've found it a great place to bring up a family and a good place to do business. I find tonnes of stuff to do, so never a dull moment unless I want one.
Where do you work and what do you enjoy about your work? I currently work at News On Rankin. They are a great and happy bunch of people, all working towards positive outcomes that make it a pleasant workplace. I enjoy getting around town delivering newspapers and receiving smiles and waves.
What do you do to unwind after work or on weekends? I like to read books, play Internet games, visit friends and my folks and go to church. I also enjoy mountain climbing with my son. I love cooking, playing guitar, song writing, storytelling and volunteering on the local radio.
What are you really good at? Talking! If you could have a super power, what would it be? A super sense of humour. I like to see people laughing and happy.
What is your pet hate? Definitely flies!
Tell us about your best holiday ever. Mushandike, which was a school excursion when I was 12. A family trip to Zimbabwe with sight-seeing of Victoria Falls, Kariba Dam and the Inyangas. Lake McDougal in the Tribal Trust Lands – getting bogged in quicksand, boating across the lake, watching the hippos at play and listening to the night sounds of the African bush.