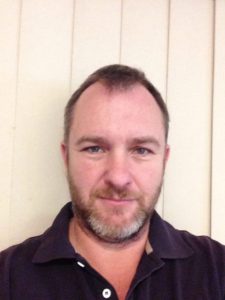 Neil Toole
How long have you lived in Forbes and what do you like about living here? Other than living in Sydney for 10 years, I have lived in Forbes for my whole life. Forbes is a great place for a balanced family lifestyle and most of our friends and family live here.
Where do you work and what do you enjoy about your work? I have worked at Jemalong Irrigation as the General Manager for 14 years.
What do you do to unwind after work or on weekends? Squash, waterskiing, bike riding, camping, fishing or a game of cards with friends is always good.
What are you really good at? Corny dad jokes.
If you could have a super power, what would it be? Teleportation. The world's your oyster.
What is your pet hate? People with a sense of entitlement and indifference.
Tell us about your best holiday ever. Our most recent trip to Africa and seeing what the kids got out of it, but by default, isn't the next holiday always the best wherever it may be?