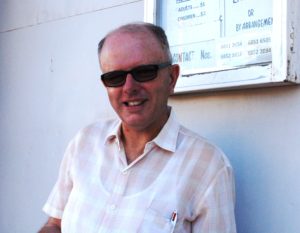 Shane Wode
How long have you lived in Forbes and what do you like about living here? I have lived in Forbes for all of the 52 years of my life. I love the country lifestyle.
Where do you work and what do you enjoy about your work? I do a lot of voluntary work and really enjoy being around people.
What do you do to unwind after work or on weekends? I read mostly. At the moment I'm busy reading a book about the history of the Melbourne Cup which is very interesting.
What are you really good at? I'm good at getting behind the microphone and doing announcements. I've been doing the Forbes Show announcements for the past 33 years.
If you could have a super power, what would it be? I don't believe in super powers.
What is your pet hate? I can't think of anything, except for not being able to read because I love reading.
Tell us about your best holiday ever. I went to the Gold Coast once and stayed with my cousin, I really enjoyed that a lot. I've been on one-day trips to Canberra, Bathurst, Lithgow and some more. I like exploring the surrounding areas.