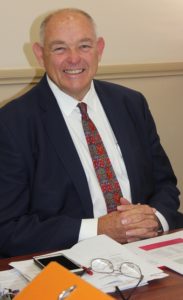 Steve Loane
How long have you lived in Forbes and what do you like about living here? I have a long association with Forbes through the saleyards. It is a beautiful town and the people are warm and friendly. I am looking forward to this being my new home.
Where do you work and what do you enjoy about your work? I work for Forbes Shire Council. We have the opportunity to make a positive difference in our community.
What do you do to unwind after work or on weekends? I enjoy spending time with my family and gardening, as well as travelling.
What are you really good at? Growing stuff, I've actually got a very green thumb and enjoy gardening a great deal.
If you could have a super power, what would it be? To empower others – the ability to make others realise their potential.
What is your pet hate? Bullies. Tell us about your best holiday ever. Any one of my many trips into the desert, into the most remote areas of Australia. I am lucky to have travelled around most parts of Australia and I love this beautiful country of ours.