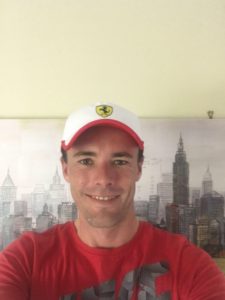 Andrew Cogswell
How long have you lived in Forbes and what do you like about living here? I was born in Forbes in 1983. I have lived here most of my life.
Where do you work and what do you enjoy about your work? I work for Lachlan Commodities Pty Limited. I love the job because it is challenging and involves a lot of my personal likes such as agriculture and market development.
What do you do to unwind after work or on weekends? I enjoy golf, fishing and plenty of time in the garden.
What are you really good at? I would like to say golf and fishing but that wouldn't be true. I would have to say I think I am good at my job.
If you could have a super power, what would it be? To be able to fly.
What is your pet hate? Duffing my first tee shot at golf.
Tell us about your best holiday ever. I can't, I just got married last Saturday and we are about to start our best holiday ever!