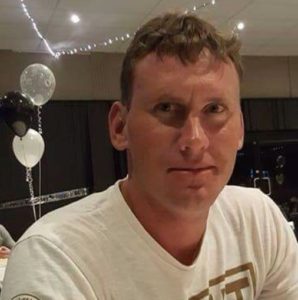 Shannon Markwort
How long have you lived in Forbes and what do you like about living here? I have lived in Forbes all my life; it's a nice little town.
Where do you work and what do you enjoy about your work? I work for Glen Markwort House Removals in Forbes. What I love about it is you don't work in the same office every day.
What do you do to unwind after work or on weekends? On a weekday after work I go to see my kids when I get a chance or I stay at home and do the jobs that no one likes to do.
What are you really good at? A lot of things like working with my hands.
If you could have a super power, what would it be? I wouldn't know it's too hard to choose.
What is your pet hate? Lazy people.
Tell us about your best holiday ever. My best holiday was to the Gold Coast.