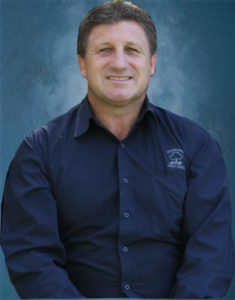 Paul Faulkner
How long have you lived in Forbes and what do you like about living here? I moved to Corinella from Campbelltown in 1991, and then into Forbes in 2001. I really enjoy the genuine friendships my family and I have been fortunate to form since then.
Where do you work and what do you enjoy about your work? The best small school in the world – Bedgerabong Public School. Great kids, great community and great staff.
What do you do to unwind after work or on weekends? Love to watch the rugby league on the weekends in winter, drop a line in summer and those that know me might say I'm partial to a drink or seven all year round.
What are you really good at? Procrastinating.
If you could have a super power, what would it be? To bring back the Bears!
What is your pet hate? When people speed up on overtaking lanes on the highway.
Tell us about your best holiday ever. Way back when the kids were young we did plenty of road trips and camping and I think our Fraser Island road / camping trip stands out the most. Slow pace, plenty of great places to explore and fish.