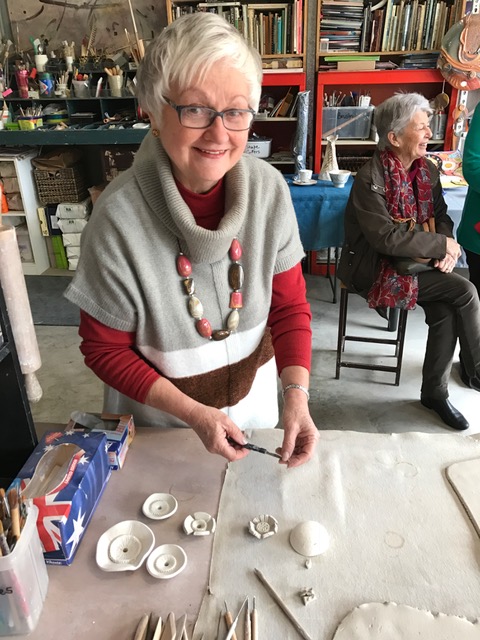 Scones, cream, clay and creativity all featured at the Serendipity Ceramic Studio of Coralie Crouch on Sunday 16th June 2019.
The open studio was part of the River Arts Festival as an initiative to promote local artists and their work.
On Sunday, despite the cold weather the Serendipity Ceramic Studio was visited by a variety of enthusiastic and creative groups. The visitors were treated to a tour of the studio to gain insight into what is involved in the ceramic processes.
All visitors were then encouraged by Coralie to take part in a hands-on activity to experience the use of the medium of clay.
Morning and afternoon tea featured a generous supply of scones produced by the light hands of Margaret Adams for the occasion.
The visitors to the studio were of all ages and gender. Participants expressed excitement over the use of the clay for their creative production of a ceramic flower which will be fired and returned to each artist.
There were numerous enquiries about the possibilities for future classes so that this clay experience could be explored in greater depth. Stay tuned for further details!