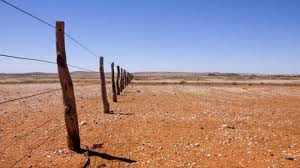 With 99 percent of the State now in drought, the NSW Government announced on Monday further support with a $500 million Emergency Drought Relief Package, taking the NSW Liberals and Nationals total drought support to more than $1 billion.
Premier Gladys Berejiklian said farmers are facing one of the driest winters on record, resulting in failing crops, drastic water shortages and a diminishing supply of fodder to sustain livestock.
The major feature of the Emergency Relief Package is approximately $190 million for the introduction of Drought Transport Subsidies.
The subsidies will be able to cover up to 50 percent of the full cost of transporting fodder, water for stock and livestock to pasture, slaughter or sale. The NSW Government will offer a transport subsidy of up to $20,000 per farm business.
The relief measure will also be back-dated so farmers can access additional subsidies for freight expenses incurred since 1st January, 2018.
Minister for Primary Industries Niall Blair reiterated his commitment to standing side by side with farmers during the worsening drought.
"As part of the emergency funding I am  pleased to announce waivers on Local Land Services annual rates, fixed charges on water licences, registration costs for class one agricultural vehicles and interest on existing Farm Innovation Fund loans," said Niall.
"We know many families are also having to bring in water for domestic use, which is why we have also set aside additional funding for this essential service.
The package also includes funding for counselling and mental health; critical services in regional communities including transporting water and drought related road upgrades and repairs; and animal welfare and stock disposal.
The NSW Rural Assistance Authority will begin processing applications from Monday, 6th August. For more information on the package visit www.droughthub.nsw.gov.au.