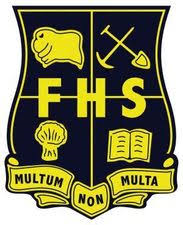 Forbes High School announced the appointment of a new Principal on Wednesday afternoon. Safija Bristina was successful in gaining the position of Principal through a rigorous merit selection process.
Safija will bring a leadership skill set, which has been developed across a number of school settings and is collaborative and consultative in nature.
Her appointment ensures a continuity of successful leadership for Forbes High School and will allow for strategic planning for the future which is evidence-informed and focused on student and staff achievement, growth and wellbeing.
"I wish Safija all the best in the Principal role and encourage the school and wider community to engage in a positive partnership with the leadership team on the journey of continual school improvement," said Director Public Schools NSW, Charles Dwyer.
"I also acknowledge, along with my appreciation and thanks, Jason Nottingham for his committed leadership as Relieving Principal during my tenure as Director Public Schools NSW over the past three terms.
"He has been ably supported by Daniel West and Pamela McConnell in their relieving roles as Deputy Principal and Head Teacher Secondary Studies, respectively. This effective leadership has allowed the school to develop a strategic plan for 2018- 2020 to support every student, every teacher and every leader improve every year," said Charles.
"As I reflect on my time as a teacher and Principal of Forbes High School, I want to thank the students, staff, parents and carers and the wider community for the support that they have shown to the school and for their engagement in the journey of educating our students and children," said Jason.