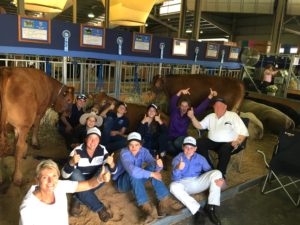 The Red Bend cattle team returned from the Sydney Royal Easter Show not only with a first and third place ribbon but also a host of great memories.
Lunch Box 2, one of the purebred Limousin steers, was placed first in the middle- weight class and our lightweight Limousin steer, Kubota was placed third in his class. Both steers were bred by Phil and Sheridan Kirk – parents of a student, Laura.
Four steers were auctioned following judging and Lunch Box 2 was sold for $7.00/kg – amazing what people will pay for a ribbon. The other three sold well. The remainder of the six steers will be sold over the grid. The steers were next judged on the hook (carcass) with the results announced at the end of the week.
On Monday Mikayla Carey, Natalie Hayes, Kelsey Muller and Laura Kirk competed in the state finals of the beef cattle parading with Mikayla gaining a fifth place.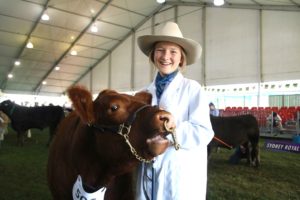 Mitch Rubie was also placed fifth in the state finals of the meat sheep judging. Kelsey and Natalie were competing in the state finals for fruit and vegetables, grain and sheep.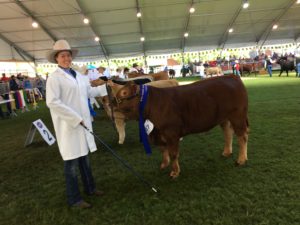 Apart from the judging the students gained so much more: from meeting students from other schools, talking with people from the beef industry, the media, interacting with the public and shopping at Woolworths Rosehill all added to their life experience.
The ten students at the show represented Red Bend immensely well. I was very proud of them and returned really positive and satisfied.
Thank you to Andrew Norton-Knight and Gerard Barklimore for their continued sup- port, and to Brother Michael for his visit on Thursday – our main judging day.
By Susan Earl