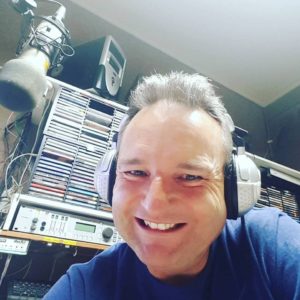 Local DJ Monte is planning on stirring up the indie music air waves this year being accepted into the Australian Film, Television and Radio School.
The radio personality, who also writes a weekly music review in The Forbes Phoenix, has been a volunteer presenter at 2LVR for two years where he presents two programs: Uncharted Wednesday Nights and Monte Rocks Your Friday Night.
He is passionate about Australian music and for his Wednesday show he interviews three independent Australian musicians and plays brand new Australian Music that has been released in the last seven days.
Friday's is a rock request show where he plays rock music from the 80s', 90's, 00's and today. "That was the show that sparked my love of presenting radio," said Monte.
Monte is going to have a busy year travelling to Sydney every week to attend two weekday evenings and Saturday work-
shops for the Advanced Diploma of Radio he will be doing. "I'm pretty excited as to what this could lead to."
Monte's diploma entails learning how to operate a modern radio studio, creating a station sound, recording and editing audio, refining his announcing and presentation skills and how to create digital content for online and social media. "This will make my Wednesday night show stand out and hopefully become a better platform for indie artists to have their music played," said Monte.
His passion for his work at 2LVR has been a driving force for Monte to make this big commitment. "I want to see how I can be better at what I do. I want to help all the great indie musicians in Australia by high-lighting their music, and interviewing them to show the listening audience how much work goes into creating music."
By Maggi Barnard