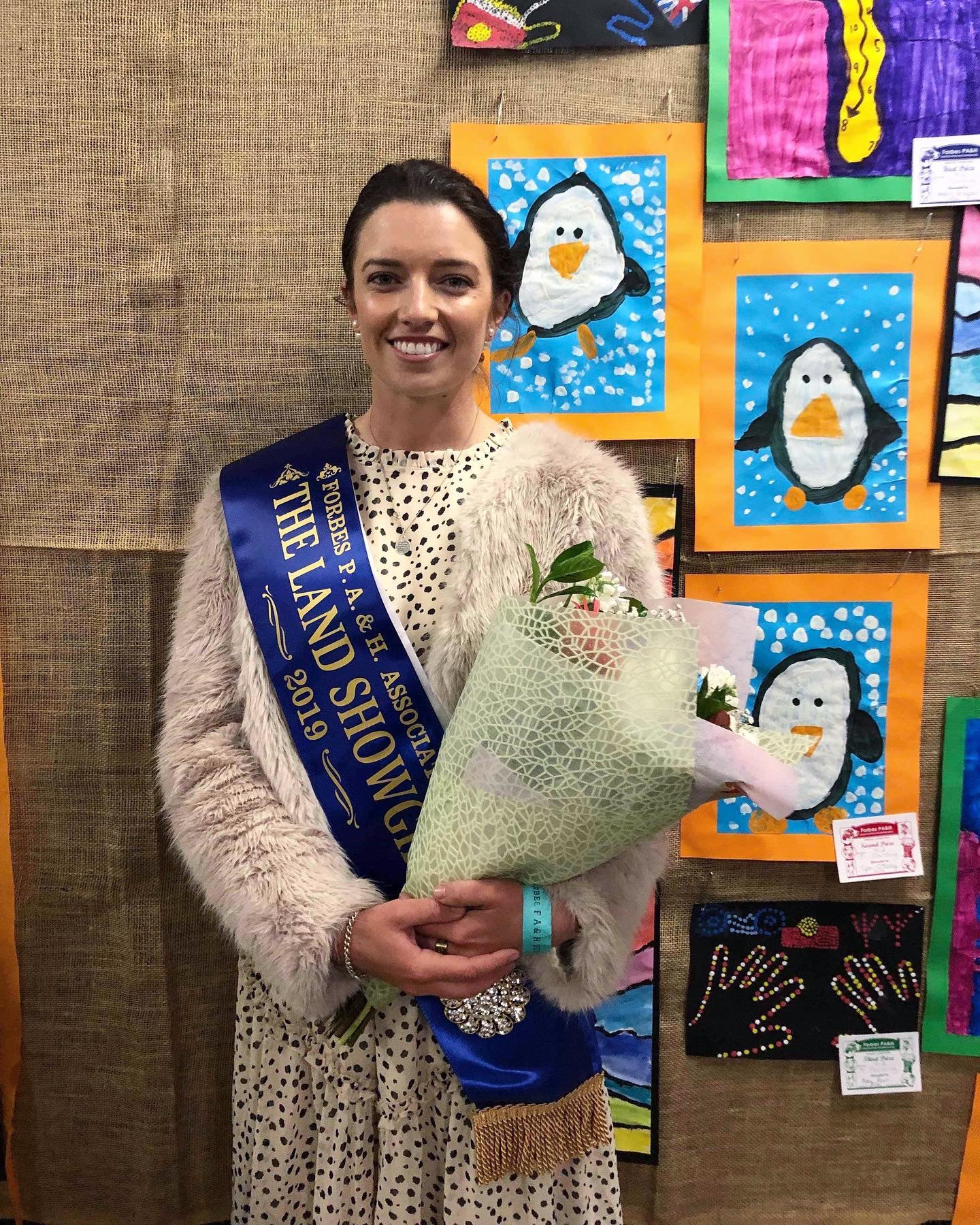 The 144th Annual Forbes Show was a huge success last weekend despite the four seasons of weather experienced during the Show. The weather certainly didn't dampen the enthusiasm of show goers who filed in the gates from Friday morning.
The Forbes North Public School Dance troupe enjoyed dancing in the sunshine entertaining their parents and many show goers.
This year the show celebrated its 56th year of the Showgirl Competition. Molly Fuge, a local farmer who works at Lawson Grains was sashed Miss Forbes Showgirl for 2019, taking over from Sally Downie who was the Showgirl for 2018.
"By being a part of the Showgirl Competition, I hope to improve my confidence, develop friendships and gain experiences from new challenges," said Molly.
The show pavilion was packed to the brim with fruit and vegetable entries from locals throughout the shire, with entries for 2019 up in the lego and preserves sections.
The home baked goods in the cake section looked delectable too.
The 2019 Farmers Challenge was a spectacle to watch with participants showing off their skills by rolling up a swag, eating a spoonful of vegemite, tossing a boot and guiding calves around.
The fireworks on Friday night did not disappoint either filling the Forbes sky.
The 145th Forbes Show will be back in 2020 on Friday 11th September and Saturday 12th September.