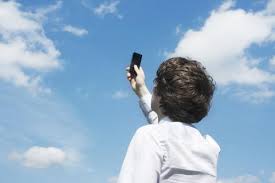 Deputy Prime Minister Michael McCormack says the Liberal and Nationals' Government continues to deliver on improving regional communications services. Mr McCormack attended the official opening of the new mobile base station at Wantabadgery, which is Telstra's 550th site to benefit from the Federal Government's Mobile Black Spot Program.
"I am delighted to have helped deliver a mobile base station as well as a small cell for the Wantabadgery community," Mr McCormack said.
"But I know there is more to be done to continue delivering improved coverage for rural and regional Australians, which is why the Government has invested a further $160 million to secure two more rounds of the successful program which will build on the more than 1,000 towers across regional Australia," continued Mr McCormack.
"I strongly encourage people to identify mobile black spot areas and to engage with their local council, state MPs and my office so mobile network operators and infrastructure providers can be effectively lobbied," Mr McCormack said.
"Councils and local stakeholders can also financially support applications for mobile black spots within their regions, so I also encourage a proactive and collaborative approach to engage telecommunication providers so our region receives the service we need and deserve."
Mobile network operators and infrastructure providers have until 26 July 2019 to submit their applications for Round 5 of the program.
Applications will be assessed through a competitive process conducted by the Department of Communications and the Arts. For more information, visit: www.communications.gov.au/mbsp.