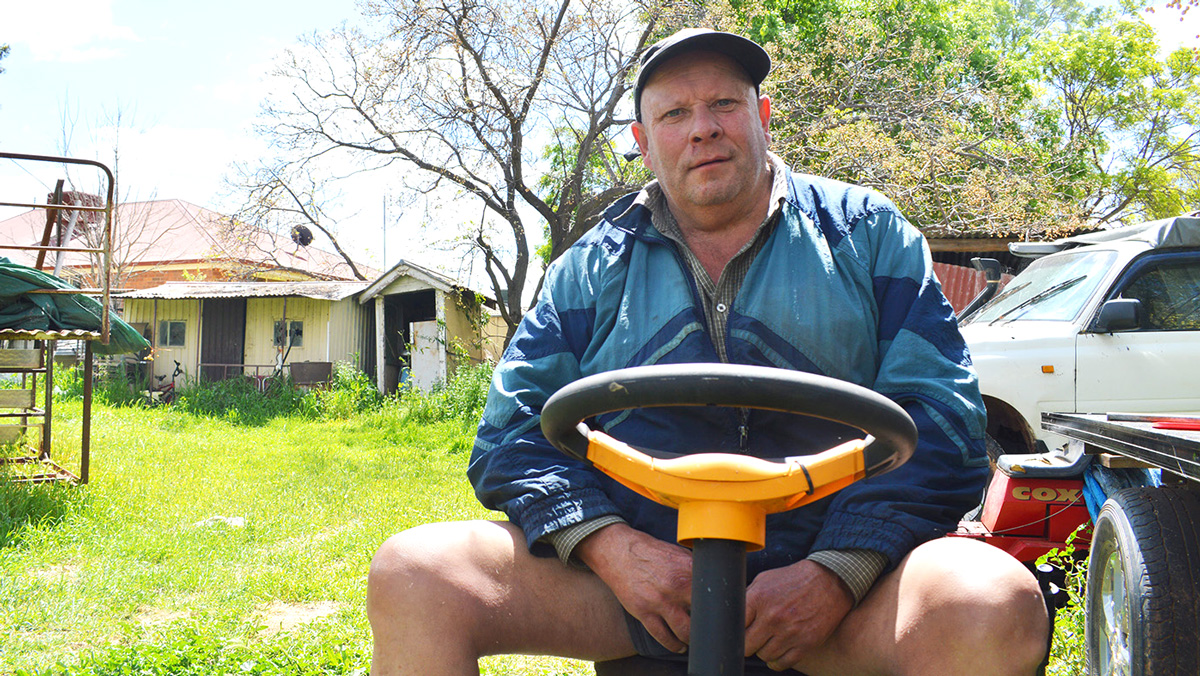 For those who know Forbes local legend Mick Griffiths, he is a well-liked and respected man who for years has run a regional security firm that works at pubs and clubs from Dubbo to the Blue Mountains – that was until COVID and poor health struck.
Like many, Mick has had setbacks during lockdown with more health issues offering a grim prognosis and with little chance to get out and do anything else, Mick began volunteering his time to mow lawns for those even more vulnerable than him and in some cases those who simply had no time.
"I have plenty of lawnmowers sitting around so I thought I would start helping a few people who have been doing it a bit tough during COVID forced lockdowns and stay-at-home restrictions," he said.
"I began by helping a few people I know and some neighbours and it has gone from there," Mick said.
"It started as a little thing just to help out some people who didn't have mowers or have time or energy to do it."
Currently Mick helps out "about a handful" of people and said he will keep going so long as he is able and the hard lock-downs continue.
"I think if the pandemic has taught me one thing, it is we all need to be better and kinder to one another," said Mick.
If we can all do that, what a wonderful place it would be!