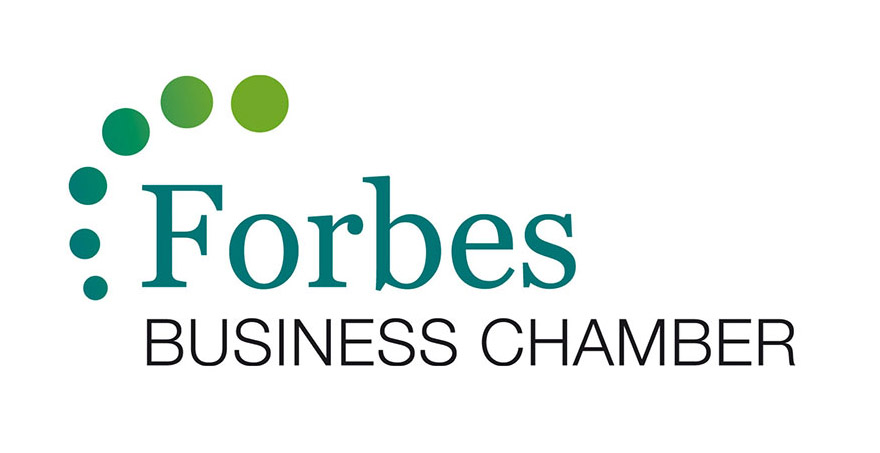 Message From The Forbes Business Chamber Inc
Most businesses have had to alter how they do business, their opening and closing hours and internet usage. In addition, all types of electronic forms of communication have been put into place. The Forbes Business Chamber has been forwarding all relevant information to businesses but are mindful of information overload.
All businesses are finding trading difficult so please try to Shop Local and Support Local where you can. Here is a list of businesses who are Why Leave Town supporters and/or load up stores which are identified by the use of an asterix.
If you have a Why Leave Town card in your wallet or drawer please remember that you can still use the card at any open and participating business. Businesses such as beauticians have a closed shop front but they are still selling products online.
The use of websites, emails, Facebook and Instagram have grown dramatically. It is worth remembering to google a business you are interested in and find out what they have in stock, services they are providing or other important information. I encourage everyone to check what businesses are doing and not assume anything as guidelines and restrictions change very quickly.
If anyone requires business information please don't hesitate to contact the Forbes Business Chamber by email at forbes.businesschambernsw@gmail.com or visit www.forbesbusinesschamber.com.au
By Marg Duggan
---
Why Leave Town Participating Businesses
If you have a WLT card please remember to use it at one of the following businesses: Acheson's Home Timber Hardware, Agriwest Forbes, Allure on Main, Anytime Fitness, Bernardis, Blue Sky Outdoors Experts, Blush Organic Beauty, Bowns Sportspower, Brons Hair Design, BWR Accountants & Advisors, C&D Floor Coverings, Cahills Footwear, Central West Diesel, Chapter Two, Findex Pty Limited, Euphoria Road, Eyewear Specs, *Flannerys Pharmacy, Forbes Automotive Services, Forbes Country Bakehouse, Forbes Family Dentist, Forbes Inn, Forbes Services Memorial Club, Forbes Shire Council, Forbes Small Engines, Forbes Smash Pty Ltd, Forbes Veterinary Clinic, Gunn's Mensland & Embroidery, Power Tools Plus, helloworld Forbes, Hozpots Garden Centre, Jessica's Essential Beauty, Life Pharmacy, Little Extras, *Loomzy's Fish N Fix, Made Of Fridays, Mid West Pest & Water Management, Midpro Engineering, *News on Rankin, Painted Daisies Gift, Phillip Wells Optometrist, Robbs Jewellers, Sweet Three Vintage Van, *Terry Bros Carpet Court, Turners Furniture One, *Undercover Sleepwear, Vandenberg Hotel, Walkers AGnVET Services and Woolerina.
*load up stores are identified by the use of an asterix.
---
Spotlight On Local Businesses
• Bernardis are offering grocery delivery for those with chronic health issues, senior card holders and people with a disability within Forbes. Check Bernardis Facebook page for more information or email forbes@bernardigroup.com.au.
• Blush Organics orders can be placed online, delivery options available. Salon will be open on Tuesday, Thursday, and Friday from 10am – 5pm.
• Forbes Bakehouse have online orders via Instagram, Facebook or their website www.thebakehouse2871.com.au. Open Monday to Friday 6am – 5pm and Saturday 6am – 12pm.
• Jessica's Essential Beauty and Wellness full range of products is available, check Facebook page or call 6851 4707 for more information.
• Lakeside Takeaway are offering take away, full menu available on Facebook. Saturday's coffee hours are 8am – 12pm. Order through text on 0417 004 110 with name and pick-up time.
• Painted Daisies are offering online shopping through both Instagram and Facebook and are part of a Mother's Day giveaway valued at almost $600. For more information check out Painted Daisies on Instagram.
• Sweet Three Vintage Van will be open for Anzac and Mother's Day. Check their Instagram for more information.
• Vandenberg Hotel is offering take-away dinner from 5pm – 8.30pm with food and drinks available. Menu available on Facebook.
---
Businesses Open For Takeaways and Deliveries
Ben Hall Beau Thai – 0418 399 883 Friday & Saturday from 5.30pm
Country Bakehouse – 6852 3388 Saturday 6am – 12pm
Dancing Noodle – 0476 034 140 Friday to Monday 11am – 9.30pm
Domino's Pizza – 6850 8020 Friday to Sunday 4pm – 9pm
Forbes Garden Chinese – 6852 2700 Friday to Monday – Lunch 12pm – 2pm (except Monday) / Dinner from 5pm
Forbes Golden Dragon Chinese – 6852 1468. Friday to Monday – Lunch 12pm – 2pm / Dinner from 5pm
Forbes Pizza House – 6851 1555 Saturday to Monday from 5pm
Forbes Inn Hotel – 9772 8001 Friday and Saturday Lunch 12pm – 3pm / Dinner 6pm – 8.30pm. Sunday and Monday Lunch 12pm – 2pm / Dinner 6pm – 8.30pm
Golden Century Restaurant – 6855 6506 Friday to Sunday Lunch 11.30am – 3pm / Dinner 5.30pm – 8.30pm
Heritage Restaurant – 6851 1399 Friday and Saturday Lunch 12pm – 2pm / Dinner 5.30pm – 8pm
Lakeside Takeaway – 6851 5005 Friday 9am – 8pm, Saturday 8am – 12pm
McDonald's Family Restaurant – Friday and Monday 6am – 10pm, Saturday and Sunday 5am – 11pm
Pittstop Takeaway – 6852 4193 Friday to Monday 9am – 8pm
Roundabout Bakery – 6852 3257 Saturday to Monday 7.30am – 2.30pm
The Brew Coffee & Juice Bar – 0475 376 494. Saturday 7.45am – 12pm
Shell Service Station Cafe – 6852 1973 Friday and Monday 5am – 9.30pm, Saturday and Sunday 6am – 9.30pm
Vandenberg Hotel – 6852 2015 Friday and Saturday 5pm – 8.30pm
Wattle Cafe – 6852 4310 Friday to Monday 9am – 8pm
Wan Wah Chinese – 6852 2161
Saturday to Monday Lunch 12pm – 2.30pm / Dinner 5pm – 9pm