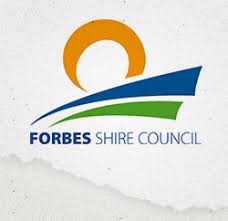 A hearty congratulations to Grace Allen for her podium finish in the Sydney Easter Show state-wide Showgirl competition. Well done Grace, Forbes is very proud of
you!
Well done to our local young men who took part in the RAS young auctioneer's competition. Our General Manager, Steve Loane was there and said all the boys performed very well.
On Sunday night, I attended a dinner at the Town Hall with the very enthusiastic group participating in the 2018 Beyond Bitumen Charity Car Rally. They were a fantastic group with many former Forbes residents. More than $60,000 was raised with more than $350,000 raised in total for beyondblue.
Congratulations go to Nadine Mattiske who was presented a Hidden Treasure Award by Member for Orange, Phil Donato on Monday morning. After visiting the Wirrinya Family Picnic Day in 2017, Phil was very complementary of the work done by Nadine and the Wirrinya community.
I'm really looking forward to the Camel Races tomorrow. It is a great day out and just another major successful event for our town.
Thank you to the staff and contractors who are working for an extra month to keep the Forbes pool open. So many of the heated pool users has thanked the Council for giving them access to the pool and the staff for doing everything they can to keep the pool temperature pleasant.
If you are travelling over Easter please take care, stay safe and have a lovely break with your families.