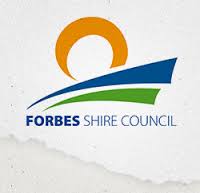 The Local Government NSW Annual Conference was held earlier this week and I am pleased to report that four motions submitted by Forbes Shire Council were successful.
The motions are:
• That Local Government NSW requests the Minister and Premier to consider the decentralisation of the RFS to the rural/regional area.
• That Local Government NSW requests the NSW Government provide local government with access to the LiveTraffic.com website portal or an alternative local roads website or portal that councils can access to upload information regarding local road closures, for example due to flooding or accidents.
• That Local Government NSW lobbies for increased funding to rural and regional areas for more reliable mobile and internet services.
• That Local Government NSW makes representation to the Minister to ensure that local government is represented and consulted on the new water sharing plans.
Last Friday, NSW Primary Industries Minister Niall Blair was in Forbes and met with General Manager Danny Green, Deputy Mayor Grant Clifton and some of the local farmers who have been affected by the recent floods. He was able to gain an insight into just how hard the flood has been for our farmers.
On an exciting note, I am pleased to announce that the world premiere of the feature film, The Legend of Ben Hall, will be held at the Forbes Showground on Saturday, 12th November at 8pm. To purchase tickets visit
www.stickytickets.com.au/44586
Mayor Graeme Miller