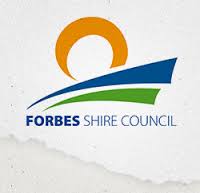 At the time of writing this column, the declaration of the Forbes Shire Council election is this morning. Which also means the first Council meeting and the election of the Mayor has been postponed until later in the month. We will keep you updated when this meeting will be. We have had a lot of road closures due to the flooding over the past week and I know that it has been difficult for those affected, but please remember under no circumstances
can Council allow people to travel through closed roads.
The Forbes Show on Friday and Saturday was a fantastic event despite the wet weather. Our council stand won the Forbes PA&H Association Best Commercial Display – Outside for the second year in a row, which was great. Thanks to everyone who stopped in at our stand while at the show.
From September 26 to 30, Council is running its scrap metal, organics and bulky waste clean-up. This service is for all Council residents who are currently receiving a waste and recycling collection service. For the full list of acceptable items and for any enquiries, call Netwaste Customer Service on 1300 725 415.
Danny Green
General Manager