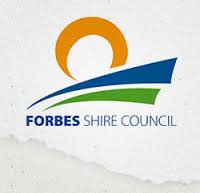 Last week I attended the Australian Livestock Markets Association Saleyards Conference in Bendigo with Councillors Graeme Miller and Brian Mattiske and Director Engineering and Technical Services, John Zannes. One of the highlights was having Tess and Andrew Herbert speak about the relationship of saleyards to feedlots. Tess gave a great presentation and did us all proud on behalf of the region.
On Wednesday night we held our meet and greet night for our new General Manager, Danny Green. It was great to see so many community members come along to join us in welcoming Danny.
Next Tuesday is Census night! Please help us to make sure everyone in Forbes is counted by completing your form. Council is hosting three fill in a form sessions to help residents complete their forms. These will be held on Monday, 8th August at Forbes North and Thursday, 11th August and Wednesday, 17th August at the Forbes Library. Sessions will be between 9am to 12pm and 1 to 4pm. If you are having any problems completing your Census form, give us a call or come along to one of the sessions.
The Council elections are on 10th September and nominations are now open for candidates. Nominations close on 10th August and if you have any questions about becoming a Councillor, don't hesitate to contact me or any of the current Councillors. The website for a range of information is www.votensw.info
Have a great week, stay safe and God bless.
Mayor, Cr Phyllis Miller OAM