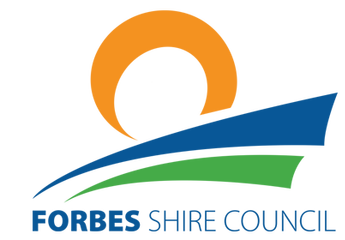 I just want to assure our community that affordable housing is on Council's agenda, contrary to a recent media article. We govern for all residents with complete social inclusion. Despite the new Goldridge Estate not including social housing in the scheme we actively lobby our State and Federal Governments to find ways of improving the situation for our community in the township of Forbes. In recent weeks Council has been working closely with local community groups to provide facilities for the homeless to enable them access to kitchen, bathroom and laundry facilities.
On a brighter note, how exciting is it that the Ninja Park is going in this month! The recent rain has delayed the installation of equipment, regardless, it will go in and be complete by the month's end. There is so much excitement for this park, not only for recreation purposes, but also as a fitness course. This will be a unique attraction for our town and the region, providing healthy outcomes for all ages. The nearest similar venue is in Dubbo, so we have a very wide pool of people to appeal to.
Another one of our amazing parks, Jenny Murphy Park, is set to receive a new flying fox next week. Our Youth Officer is currently meeting with our town youth to find out what other kinds of play equipment the children would like to see in this park.
God Bless.