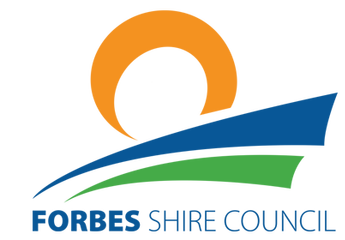 You can really feel the Christmas spirit in Forbes, can't you? I'm loving all the shop windows dressed up and inviting people to shop in our wonderful town. This week we have shared a sneak peek on social media, inside all the wonderful retailers in town and what they have in store this Christmas. We really do have the best shopping in the state and I say we are the "retail hub" of the Central West.
Just an update on the Heated Pool. The initial prices have come in higher than budgeted for, so the project is now under-going re-scoping to fit within the budget. In the New Year we hope to have plans in place, and we will keep you updated as we progress.
This week we will be removing the Johnny Woods raised crossing. The structure is showing its age and has extensive damage. It is also dangerous in numerous ways especially during a flood. The concrete will be crushed and reused in the road base for future projects. This is all part of our Lake Forbes Activation Project and 2021.
Road safety is something I ask you all to keep in mind this Christmas and New Year period, I know a lot of you will be travelling to see family and friends over this time. Do not drink and drive, and if tired please pull over for a break and refresh before getting back behind the wheel.
That's all for this week.
God Bless.