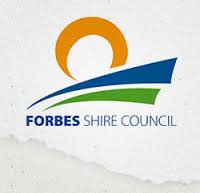 We have had some minor flooding across the Shire this week and a number of roads have been closed. Please remember that it is not only an offence to drive through a road closed sign, it is also dangerous as the condition of the road is not known and there could be submerged logs in the water.
Before our July Council meeting last Thursday, Councillors and executive staff had lunch with John Cobb and his wife Lisa to give our thanks and appreciation for his time as our Federal Member. John was always at the other end of the phone when we needed him and always did his best for Forbes and for that we are very grateful.
We are now looking forward to working with Member for Riverina Michael McCormack, who is also our new Small Business Minister. I am sure that he also will be there to assist us when required. We presented some of our top foodies with their five star Scores on Doors certificates at the Council meeting last week.
This program is a great initiative that rewards excellence in food handling and hygiene. Free sample testing, to find out if your home contains loose-fill asbestos, is currently taking place for owners of pre-1980s residential premises in our area. To register, or for more information, call 13 77 88. Don't forget our meet and greet night for our new General Manager, Danny Green is on next Wednesday, 3rd August. RSVP for catering purposes by Monday by calling 6850 2361.
Here's hoping the sun begins to shine and the rain lets up long enough to prevent any further flooding!
Have a great week, stay safe and God bless.
Mayor, Cr Phyllis Miller OAM