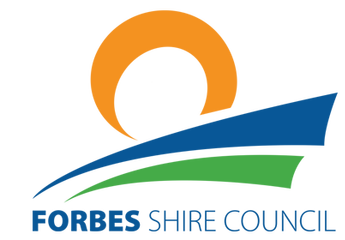 It is wonderful to report Templar Street is now open and our new planter boxes are in place. Our teams have worked tirelessly to get it open this week and I thank them all for putting in the time and effort to get the job done. I also want to thank the businesses in the area for their patience whilst the work has been completed. I know it will take a little bit of time to get used to the nose in parking, but it will create a nicer environment for alfresco dining in the street. People will say "we don't have any alfresco dining in the street" but as a Council we are looking ahead to the future and want to create spaces like this that benefit both residents, retailers and visitors alike.
I hope you all are ready to hit the shops here in Forbes this Christmas shopping period. I have popped into the shops this week and there are so many wonderful gifts out there to buy. No need to travel out of town, we have it all here in spades!
This week new shade sails over the sheep yards at the Central West Livestock Exchange have been installed, which was greatly appreciated on Tuesday with the 40-degree temperatures experienced out there. We thank the NSW Government for the grant funding that enabled us to buy and install these.
That's all for this week.
God Bless.
Your Mayor, Phyllis Miller