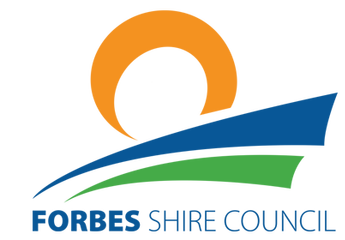 It is lovely to see the Christmas spirit is alive and well in Forbes with the decorations around town all installed and waiting to be turned on. It was unfortunate to have our new Christmas tree damaged in Albion Park by someone thinking they could climb it. This isn't Christmas spirit, just stupidity that ruins the sense of Christmas for everybody. Next week the projections on Town Hall will be up, so make sure you bring the kiddies down to watch the story of Santa Koala play out on our beautiful Town Hall. We have had a very difficult few years, and I would like us all to stop and appreciate how lucky we are to live in this amazing town.
This week has been a busy one and you will have noticed that Templar Street has closed for the final stages of work. I want to thank everyone for their patience, this will look wonderful when it is complete.
You may have noticed work happening in Lion's Park this week, this is where new playground equipment is going in. This will be a nice early Christmas present for the kids! There will be a new slide, roundabout, swings, and a surfboard. The shelter area is getting new tables and the old tables will be re-used around the park to provide additional seating and more trees will also be planted. We are so lucky to have this amazing area by the Lake.
Till next week, God Bless
Your Mayor
Phyllis Miller