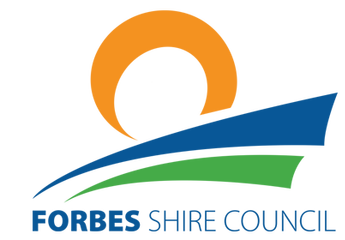 October is Small Business Month, and you all know how much I champion the small businesses here in Forbes. I hope you all support the Forbes Business Chamber in the events they have lined up. The Business Visit was on Thursday and next week is the Tradies Night at the new Mitre 10. Then, last but not least, is our event with Kristy Withers from Incy Interiors.
Networking events like these are so important for our businesses and as you will all know 2020 has been like no other year, and we need to support each other where we can. Due to COVID places are limited and registration has to be lodged before attending.
Templar Street is coming along nicely with both sides now complete with new drainage. The new planter boxes will be planted in the coming weeks and these will act as barriers between the cars and pedestrians on the footpath when the road and footpath are at one level. The planter boxes can be relocated when events are taking place to open up the street and it's going to look amazing!
Have you all had your say on the naming of Edward Street subdivision? We were out and about last week getting suggestions but if you missed the opportunity you can jump online to inform us of your suggestions at: www.yoursay.forbes.nsw.gov.au. Council is meeting this week and I will report back with the decisions next week.
Until then, God Bless.
Your Mayor,
Phyllis Miller